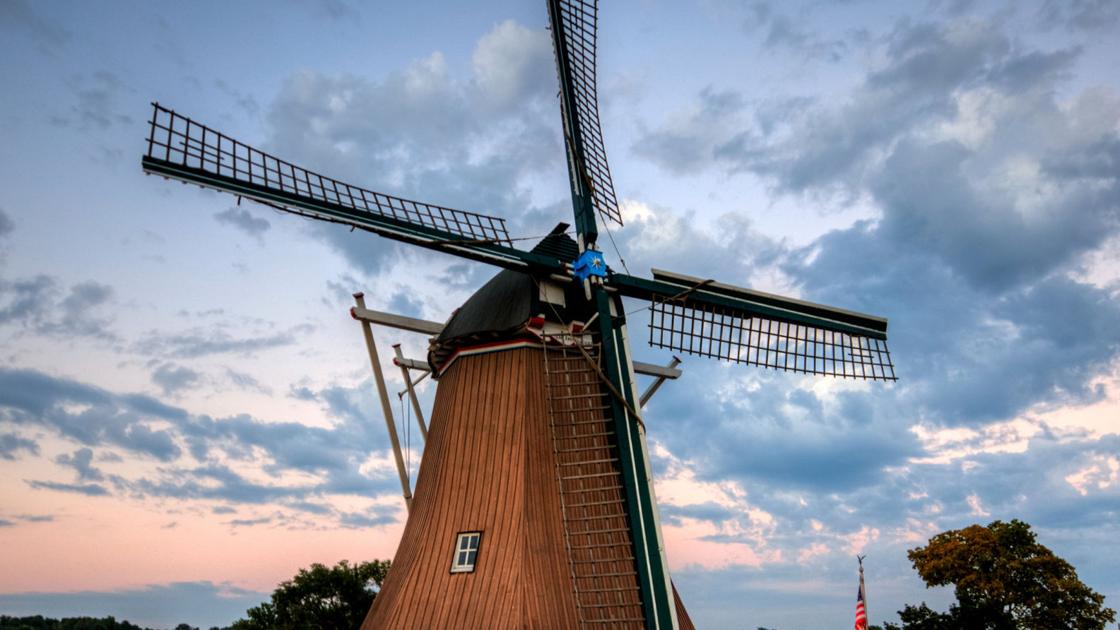 A towering windmill and more in Fulton, Illinois | To travel
De Immigrant was built entirely in the Netherlands. Then the 30-ton juggernaut was taken apart, each part numbered, shipped to Fulton and reassembled by Dutch millwrights.
From the day it opened, volunteer millers have kept the windmill running, grinding the grains – winter wheat, buckwheat, rye, and corn – which can be purchased as flour at the Windmill Cultural Center on the other side. from the street. Judy Holesinger of the town's tourism committee is one of 15 volunteers trained for the work, which, she says, "if the wind conditions are right," are done on weekends. The volunteer millers also give hour-long tours, explaining the anatomy of the windmill and the ins and outs of how it works.
On this recent occasion we took the tour, and volunteer millers that day, Pam VanZuiden and Barb Cunningham (the millers work in pairs), learned that a severe flood in 1965 was partly responsible for the presence of the windmill. A Dutch-style sea wall to protect the town was built, and it seemed appropriate to have a Dutch windmill on top, Cunningham said.
The windmill, a hood winder, is made from wood of bilinga, a dense South African species, which is "resistant to warping, insects and fire," she said. The "cap" swivels to put the four sails facing the wind. In a wind of 15 mph or more, a 50-pound bag of grain can be crushed in 15 minutes, she added.
Unfortunately the wind was not favorable that day, but we had observed the fascinating process on our previous visit. De Immigrant has been temporarily closed due to COVID-19, but is now open Saturdays from 10 a.m. to 5 p.m. and Sundays from 1 to 5 p.m. on Memorial Day through October.