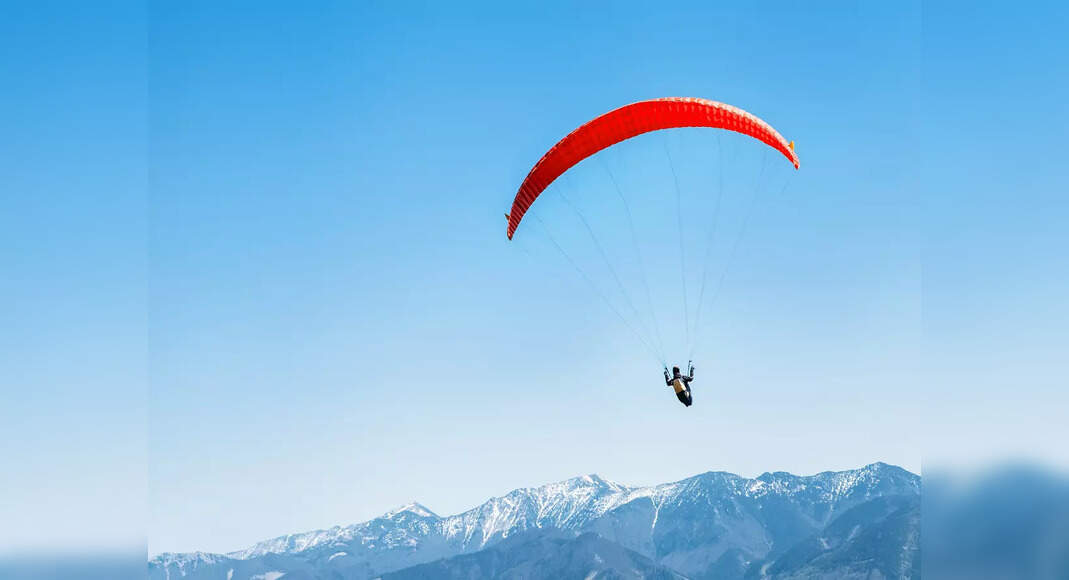 astanmarg: Visit Astanmarg, the new adventure paragliding destination of Srinagar
Summer is upon us and people everywhere are looking for an escape, a break from this heat. Look no further, because there is a newcomer to town for fun adventure paragliding, and that is Astanmarg, one of the most beautiful places to visit in Srinagar.


Kashmir's tourism department in association with a private paragliding company has launched adventure paragliding in the Astanmarg of Srinagar.
Located on the outskirts of Srinagar, about 27.5 km from the city center, Astanmarg is a lush green meadow on the Zabarwaan range. The paraglider will start from the top of Astanmarg and down to the floor of Chandpora. With an elevation of 2000 feet, if that doesn't excite adventurers, we don't know what will.
One can make online reservations for the paragliding session.

As a ritual before the flight, the experts present will brief the gliders on the equipment and give all important safety information. After that the gliders can take their flight which will be around 12-15 minutes. That's 12-15 minutes of free flight and stunning views of the valley below, which includes snow-capped mountain ranges, Dal Lake, Dachigam National Park, Mahadev Peak and Mughal Gardens. The landing point is Chandpora, located at around 5330 feet, in Srinagar.
Srinagar, the summer capital of Kashmir, never lacks ways to keep visitors hooked and excited. Once you are done paragliding, you can visit Dal and Anchar lakes, or even head to Gulmarg, which is another beautiful place not to be missed in Srinagar.
Is Gulmarg a good day trip option from Srinagar?
Gulmarg is 60 km from Srinagar, which means it will take you around 2.5 hours to reach it. If you leave early, you will have plenty of time for sightseeing and your return to Srinagar. Gulmarg is a good idea for a day trip from Srinagar.
How to reach Srinagar?
Sheikh ul Alam Airport or Srinagar Airport has good connectivity with Delhi, Mumbai and Chandigarh. Banihal station and Srinagar station are the two closest railheads. And if you take the road, Srinagar is well connected to major cities like Delhi and Chandigarh.
When is the best time to visit Srinagar?
April to June is peak tourist season, also the time when the tulips are in full bloom.