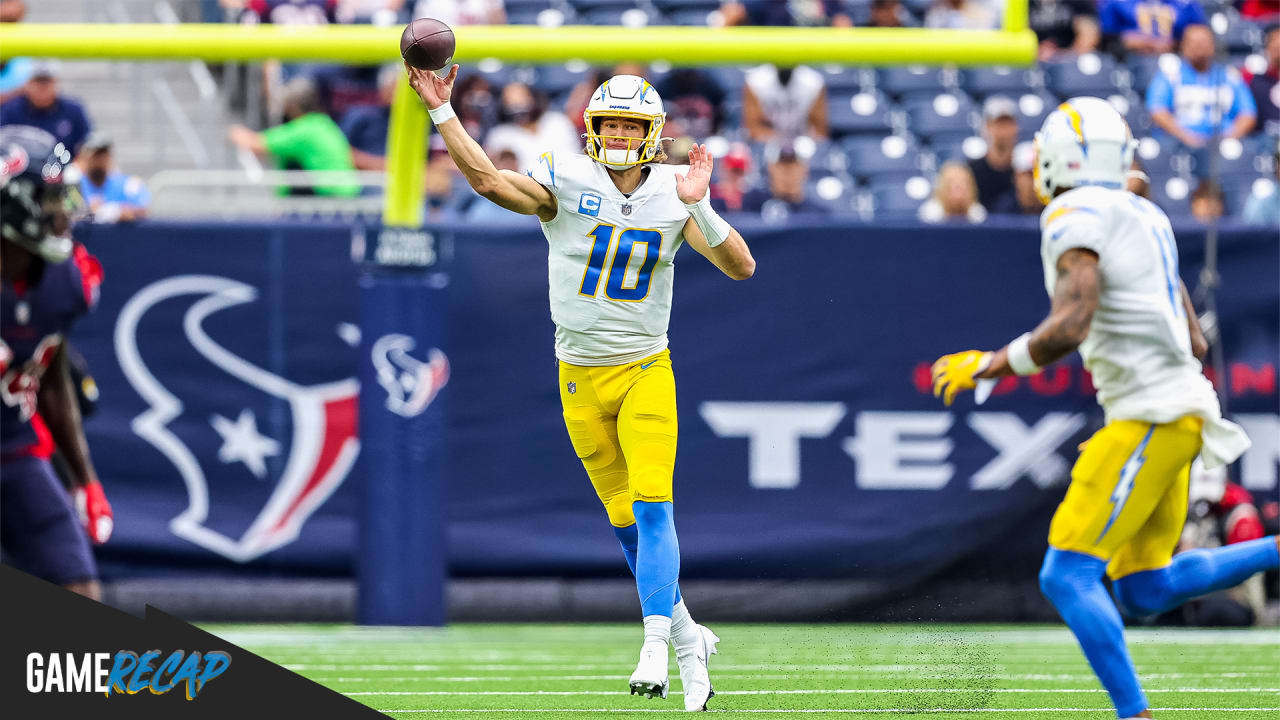 Chargers fall into Texans, 41-29
A few games into the fourth quarter, Burkhead found the end zone for the second time on a three-yard touchdown that made it 24-15 after the PAT. In the Bolts 'next practice, Herbert joined Cook for 17 yards on the first down, but on the next play Jackson dropped the ball, Owens recovering on the Chargers' 49-yard line.
The Texans were able to enter Chargers territory with a 23-yard pass from Mills to wide receiver Chris Moore. A few games later, the Chargers forced Mills to throw in an incomplete pass that forced the Texans to settle for a field goal. Eberle hit the 25-yard field goal that made it 27-15 with just under nine minutes to go.
Needing a score, Herbert connected with Jackson for 11 and 17 yard passes to get the drive started. A few plays later, Jackson drove through for a nine-yard rushing touchdown, his second of the day. The Bolts opted to go for two and were able to convert on an assist to Cook who made the Texans 27-23 with just under six minutes to go.
In the Texans' next practice, Burkhead was able to break free for a 36-yard run that brought the ball to the Chargers 25-yard line. A few plays later, Mills joined Nico Collins for a 13-yard touchdown pass. The touchdown and the PAT gave the Texans a 34-23 lead with 2:32 remaining.
Herbert connected with Allen on the 3rd and 6th for six yards and the first down as the clock stopped at the two minute warning. A few plays later, Herbert threw a pass for Cook but was intercepted by Tavierre Thomas at the Chargers 48-yard line and came back for a touchdown. The touchdown gave the Texans a 41-23 lead after the PAT.
The Bolts managed to come down and score in one minute and 15 seconds with a 3-yard touchdown pass to Joshua Palmer to make it 41-29 after the failed two-point conversion. The Chargers were unable to recover the kick in play and the Texans kicked off a knee to come away with the win.