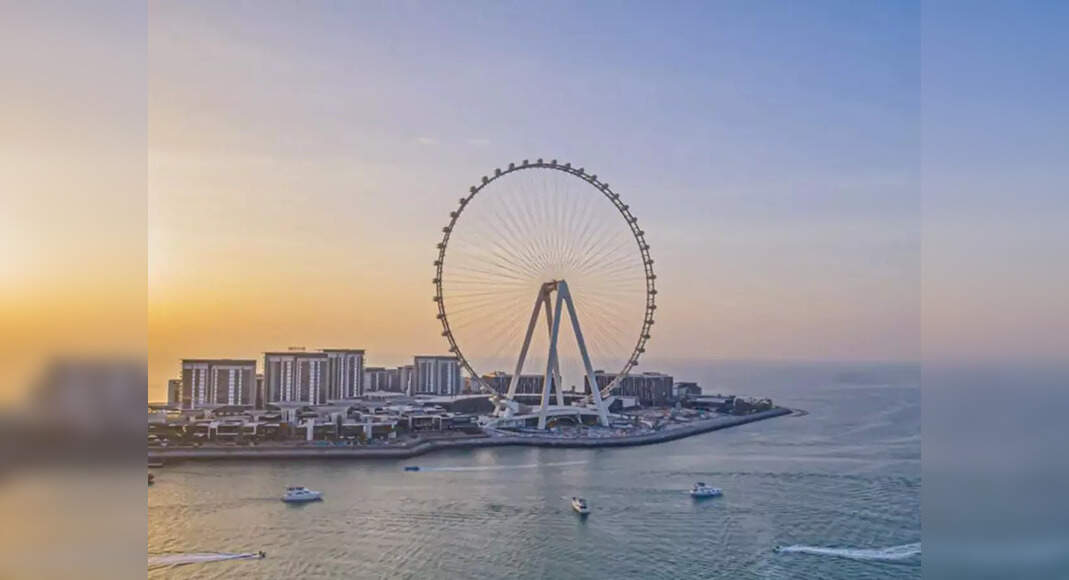 Dubai is now home to the world's tallest and tallest observation wheel
Dubai adds yet another great landmark to its list of tourist attractions. The tallest observation wheel will be inaugurated on October 21 here in the city of Dubai in the United Arab Emirates. The last attraction is twice the height of the London Eye. Called Ain Dubai, it will take visitors up to 250m to see the incredible Dubai skyline.
Ain Dubai is located on Bluewaters Island and is not just a place for pretty views. This is also where you can dine, or organize corporate events, weddings, engagements, birthdays, among others. There are a total of 19 customizable experiences here.



One spin of the wheel takes about 38 minutes and two spins take 76 minutes. There are even private cabins for visitors here. Ain Dubai has 48 air-conditioned passenger cabins. 1750 visitors can visit at the same time to see the breathtaking views.
You can also customize the booths to meet your needs, such as organizing cultural festivals, etc. The destination is truly one of the best landmarks in the UAE recently. It will be a great introduction to the city of Dubai as the skyline will be something amazing to see.
The world's tallest and tallest observation wheel opens in the UAE's 50th year, so it's just perfect. Ain Dubai is open day and night for visitors.