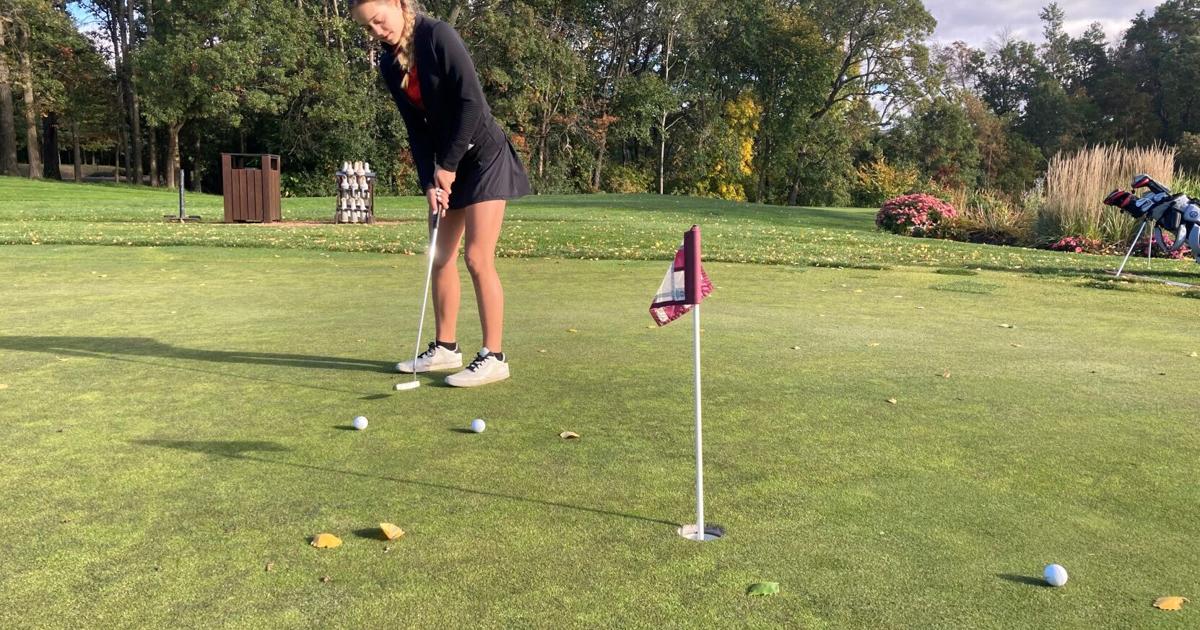 Freshman Kongshaug at Colfax/Elk Mound prepares for his first golf trip to the state | Sports
(WQOW)- It's not common for freshman golfers to qualify for the state tournament, but three of them across the state will be competing in the Division 2 tournament, one of them from the Valley of Chippewa.
Belle Kongshaug of Colfax/Elk Mound will make her first trip to the state this week after becoming the top individual qualifier with a 2nd place finish at the Northwest Section last week.
Kongshaug is the only Colfax/Elk Mound representative in the state this year, just two years after the co-op was formed and the competition began.
Kongshaug says his shot at the state is a credit to the team's rapid improvement as a whole.
"Obviously it's really good to say, really exciting," Kongshaug said. "It's kind of like a reward for all the work we've done."
"It's big progress in a short time," said Colfax/Elk Mound head coach Ryan Krall. "She's kind of an only child in her life. I think the expectations are low, but I think being able to produce when you have expectations is another, and she did that."
Kongshaug will leave at 10:20 a.m. Monday at University Ridge in Madison. She, along with other golfers from the area, will take part in the two-day tournament which runs until Tuesday.