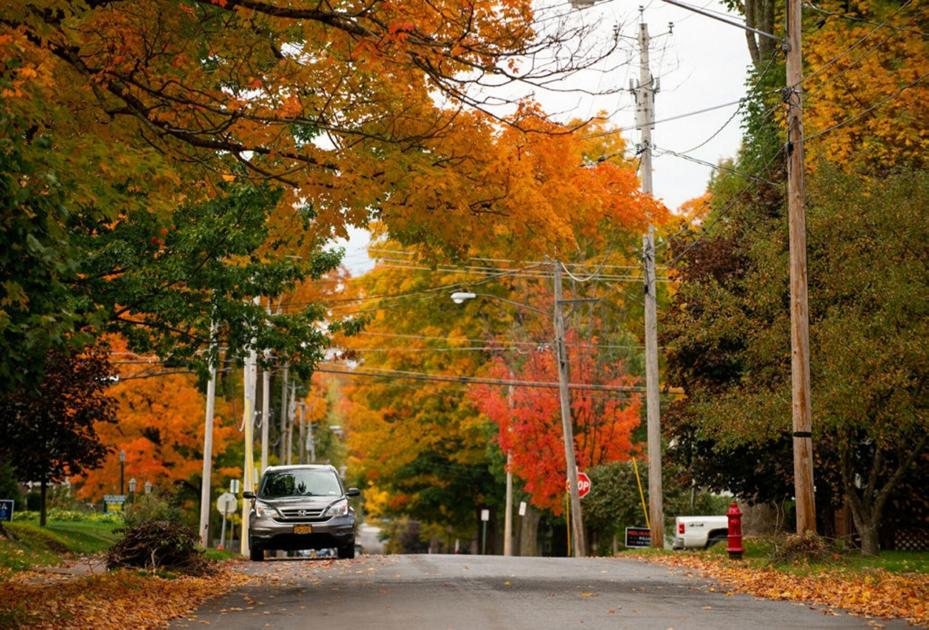 Lewis County Fall Foliage Tour Scheduled for Oct 2 | Business
LOWVILLE – The leaves change color and the Lewis County Chamber of Commerce offers the opportunity to see the splendor of fall while visiting local businesses along the way.
The annual Rocky Fawcett Fall Foliage Tour is scheduled for October 2. The event was renamed in 2018 in memory of Mr. Fawcett, a friend of the county chamber of commerce who previously planned and organized the fall tour.
"Our annual fall foliage tour is a great reminder to everyone that we live in a magical place," said Kristen Aucter, executive director of the chamber. "The leaves that have been green all summer become vibrant in anticipation of the coming winter and create a beautiful spectacle that those of us who live here are fortunate enough to witness year after year."
A different section of the county is featured on the tour each year. This year's route will ascend Tug Hill and descend into the Black River Valley, passing through Copenhagen, Deer River, Barnes Corners and Castorland. Stops include Amish Connection, The Cottage Inn, Denmark Gardens Apple Orchards, Hopenhagen, Inman Glide Trail, Montague Inn, Tug Hill Hook & Ladder, Tug Hill Vineyards, Wakefield Apiaries LLC, West Martinsburg Mercantile and Zehrs Flowers & Landscaping.
Wearing a mask for visitors is left to the discretion of each company.
Guide booklets are available for $ 2 to cover printing costs and 10% of the proceeds will be donated to Lyons Falls ALIVE in remembrance of Rocky Fawcett.
The tour booklet provides a guide for the scenic route, indicating stops and includes information on special offers from companies participating in the tour. This year's booklet will also list other fall events, as well as some fun facts about fall.
Booklets are available at the chamber office, 7551 S. State St., and at businesses in the area. They can also be downloaded from the chamber's website at wdt.me/tour1021.