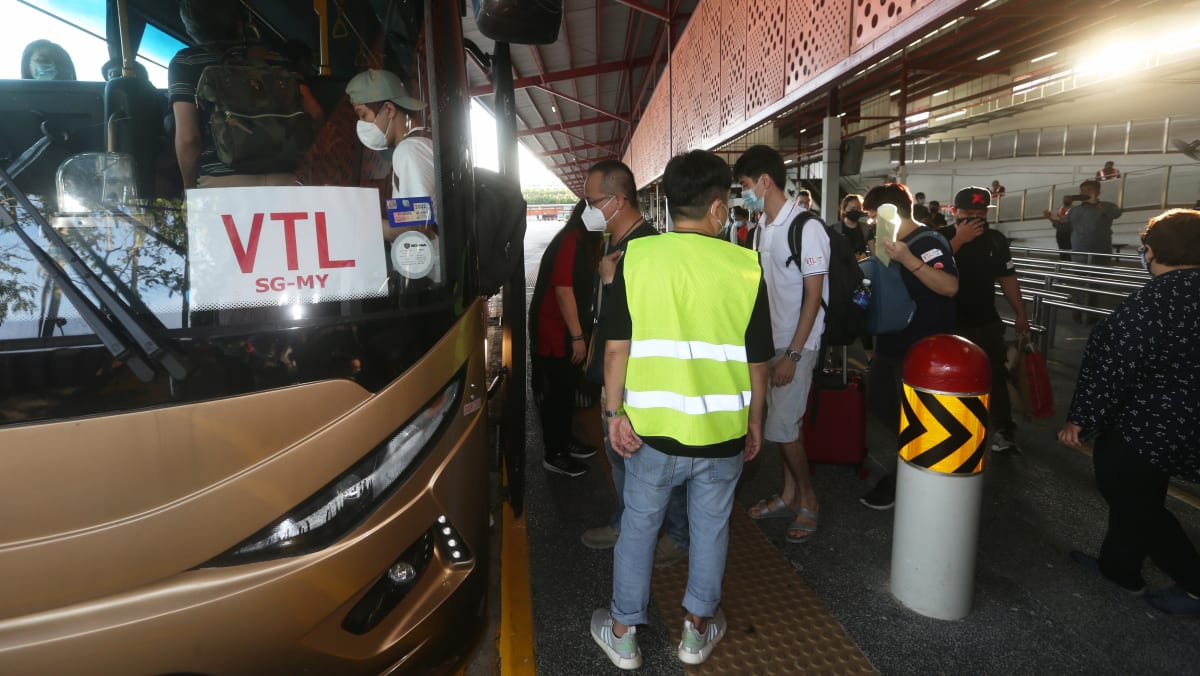 Man accused of deceiving VTL bus ticket buyer on Carousell for S$195
SINGAPORE – A 26-year-old man was charged in court on Monday March 7 with deceiving a buyer on online marketplace Carousell for a return bus ticket under the Vaccinated Traffic Lanes (VTL) scheme Malaysia-Singapore.
Muhammad Solehudin Abu faces a single charge of deceiving another man on February 19 into believing he was selling the Singapore ticket to Malaysia for S$195.
Solehudin allegedly used his Carousell account "fastdealllllaahh" and tricked the other man into transferring the sum to a POSB account.
Police said in a press release Friday evening that the suspect would then not have issued the ticket and would have become unreachable.
Solehudin was arrested on Thursday and preliminary police investigations revealed that he was involved in several other fraud cases. A police prosecutor told the court Monday that authorities were looking for two other alleged victims for VTL tickets.
Tickets for the VTL land route between Singapore and Johor Baru have been in high demand, with many facing long waiting times and downed websites when tickets went on sale in November last year.
The VTL program currently allows vaccinated Singaporeans and Malaysians to travel without quarantine between the two countries.
In the press release, the police reminded the public that VTL bus tickets can only be purchased from designated providers — Causeway Link and Transtar Travel. Tickets are also non-transferable.
Solehudin was offered bond of S$5,000 and will return to court on April 4.
If convicted of cheating under the Penal Code, he could be jailed for up to 10 years. He could also be fined.