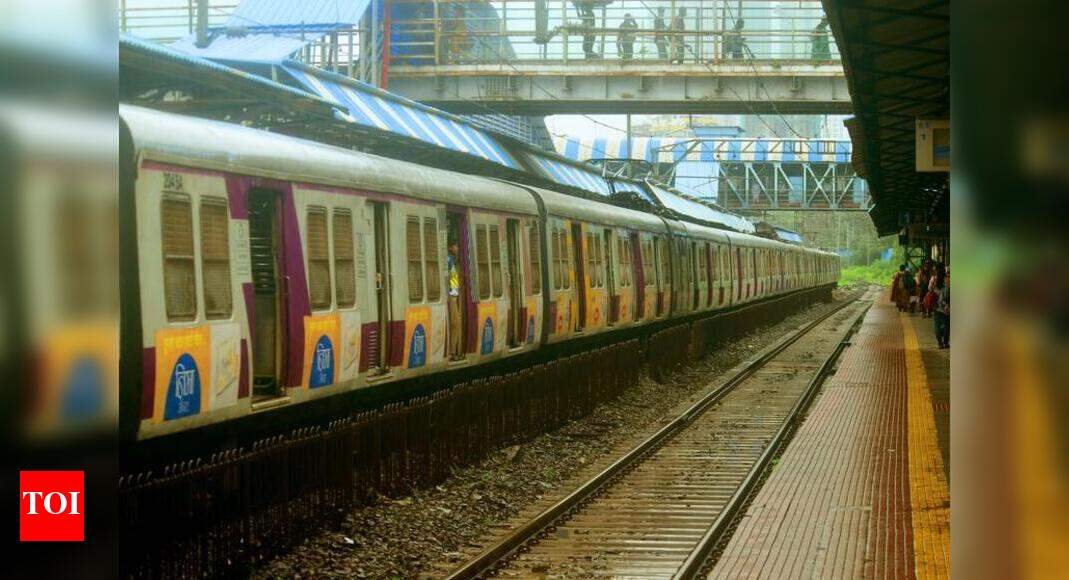 Mumbai: 40,000 ticketless commuters on residents fined 1 crore rupees in one week | Bombay News
MUMBAI: More than 40,000 commuters who were not vaccinated or took only one dose arrested for traveling ticketless on the suburban network since August 15 and nearly 1 crore rupees in fines were recovered, officials said.
The rules only allow double-vaccinated people to travel by local train 14 days after their second injection, with a monthly pass.
In just a week after the rules were relaxed, there were 3 lakh of general commuters with double vaccines traveling on seasonal passes. Passenger rights groups have demanded that the railways also issue daily tickets to those fully vaccinated.
Those caught without a ticket at 53 stations were mostly citizens going to work and were "desperate" to travel. Some of them were day workers, who didn't want to buy monthly passes at all. A commuter, on condition of anonymity, said: "There is an 84-day gap between two vaccines and we have to wait another 15 days before we are allowed to travel by train. The wait is too long. Since the train is the best form of transportation, there will be cases of ticketless travel. "
The general public is denied daily travel tickets and therefore travel without a ticket, a CR official said. Subhash Gupta, Chairman of Rail Yatri Parishad, said: "Railways generally call on people to travel only if it is necessary and urgent. Thus, they should issue daily tickets, as many doubly vaccinated commuters may not want to travel by train every day. They should have the option of purchasing a ticket for a day's commute for urgent work or in an emergency. "
Statistics provided by the CR showed that between August 11 and 20, a total of 34,391 passengers were taken without tickets. CR was fined Rs 1.42 crore from these violators. Of these, nearly 14,100 were fined between August 15 and August 20. On CR, the average number of passengers taken without a ticket per day since August 15 was 2,348 compared to 1,450 passengers per day between August 1 and August 14.
On WR, since August 13, 167 passengers have been taken without tickets. WR collected Rs 34.12 lakh from these offenders. During the period of August 15-21, nearly 4,622 passengers were captured and Rs 12.05 lakh were collected as a penalty.
A WR official said: "On average, 40 more passengers have been taken without a ticket per day since train travel was opened to fully vaccinated people from August 15. Before August 15, the average number of passengers taken without a ticket was 610 per day. . "
The railways have so far recovered more than Rs 8 crore in fines imposed on travelers without tickets since April.
Gupta said he would ask the government to allow people between the ages of 18 and 44 to travel with a single-dose vaccine because they have "higher immunity" than those over 45.
"We are strict when it comes to imposing fines on travelers without a ticket. In fact, we do fortress checks (TC at all entry / exit points of a station and on FOBs, etc.) during peak hours at the office and catch these illegal travelers, "the door said. -Chief speech of CR, Shivaji Sutar. The fine is Rs 260 plus the train ticket, he added.