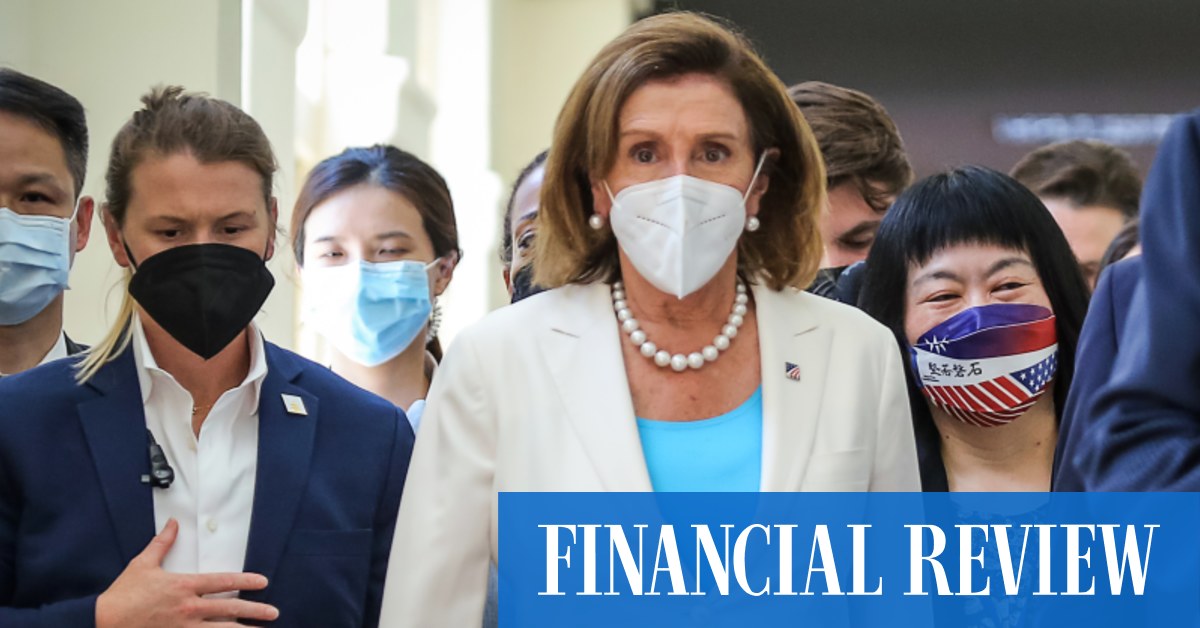 Nancy Pelosi Taiwan: feedback from AFR readers
However, other readers feared Ms Pelosi made the trip despite President Joe Biden's despondency, with one describing her actions as "demagogic".
"[Ms Pelosi] is not a private citizen and should only go after Congress votes on bipartisan lines for his trip," they said. "With midterm elections just months away, China and Taiwan need certainty about U.S. policy and attitude, so an overwhelming vote in Congress would make it clear that whoever has the majority after November, the promises and commitments would remain unchanged."
Another reader said: 'I'm so tired of people caring so much about human rights abuses when it's China while ignoring them in many other parts of the world so no support for Pelosi saying that it pushes his support for Taiwan."
Readers supported the Federal Coalition saying it would consider nuclear power as part of its emissions reduction policy.
Opposition Leader Peter Dutton said last week that the Liberal Party would set up an internal political process to explore the development of nuclear power, with 60% of coal-fired power generation to come off the market by 2030.
"Nuclear energy is a mature and proven technology. It can provide the reliable, emission-free baseload electricity that Australia needs," Mr Dutton said.
When asked if they would support nuclear power, 55% of Financial analysis readers said yes and 34% said no, and 11% remained unsure.
"It is time to openly discuss nuclear energy in Australia. I hope Peter Dutton decides to adopt a basic nuclear energy platform as opposition policy," said one reader.
However, another reader said, "Large-scale nuclear reactors are not financially viable in a market economy. Small modular reactors are a decade or two away from commercialization. Talking about nuclear power in Australia is nothing more than a politically motivated distraction.
A majority of readers (64 percent) approved of the Albanian government's decision not to extend the reduction of excise duties on petrol beyond September. Twenty-eight percent said the excise should be extended and 8 percent were unsure.
However, most readers (60%) disagreed with the government's decision to abolish the Australian Building and Construction Commission. Twenty-one percent agreed it should be abolished and 19 percent were unsure.