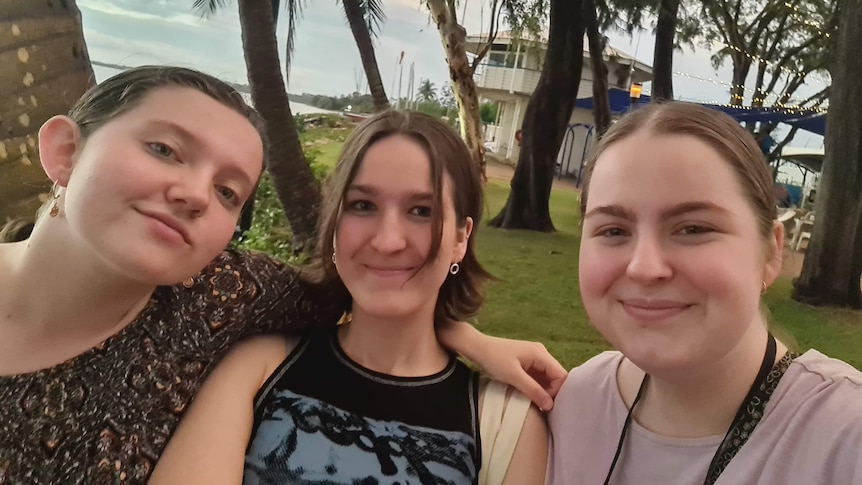 New South Wales history buff gains new perspective on war after Prime Minister's Anzac Memorial Fellowship nationwide tour
Molly Simpson used to disapprove of war and wondered why people would even join in such a thing.
But after a two-week road trip through Australia, visiting relevant locations linked to Australia's previous war effort, the history student from Kiama, New South Wales, may have change of opinion.
"I really respected those people who raised their hands and went out to fight for our country," she said.
"But I didn't personally see the effects of the war. It was just a number on a textbook, but now I've been to the memorials and learned their stories…it makes me respect and honor them a lot more .
"It really brings new meaning to Anzac Day, and when we commemorate them."
Military visit for NSW students
Molly, 15, came on the trip after following an email from school and winning a hotly contested position on the Prime Minister's Anzac Memorial Scholarship nationwide tour.
"It was a two-week journey into history, and I really like history," she said.
Molly said she saw the tour as an opportunity to learn about Australia's military history and make new friends.
A history buff, Molly said she was delighted with tour guide Bradley Manera.
"Brad knew pretty much everything about the story. It was really weird," she said.
The bond of camaraderie in adversity
Mr Manera, who works at the Anzac Memorial in Sydney, which is run by the Veterans Affairs Office, grew up listening to his grandparents' war stories.
Having started his career at the museum 50 years ago, Mr. Manera is the senior historian and curator of the memorial.
This was his 20th tour on the road with students.
"It wasn't until the late 1960s that Australia started bringing back its war dead, and so we have memorials, whereas other countries have cemeteries," said Mr. .Manera.
For 12 years now, the Prime Minister's Anzac Memorial Scholarship, PAMS, has offered students with a genuine interest in Australian military history the opportunity to visit these overseas cemeteries.
But this year, due to COVID, the tour group has focused on memorials in NSW and NT.
"Most Australians who have died on active duty are under foreign fields, so we're just trying to make these memorials relevant for a 21st century generation," Mr Manera said.
"We took students to Gallipoli, Greece and Crete, on the Western Front, all those sites where the Australians fought and fell."
For students, two weeks is a long time to think about war every day, and Mr Manera says it can be emotionally draining, so students are encouraged to talk about their feelings.
"They form a group identity very quickly, and for many of them it's their first time away from home," he said.
"Students are exposed to a wider range of sources, both primary and secondary, than they would get in a classroom setting, and they learn to question. That's what they come out with."
Mr. Manera says students also learn that war is not always bleak through examples of extraordinary courage, camaraderie and humor in adversity.
"If everything was completely dark, there would be no meeting. People wouldn't build memorials because they wouldn't want to remember," he said.
"These people befriended and leaned on each other because they had that bond of camaraderie in adversity, and indeed expressed a love for each other that lasted the rest of their lives."
Changing mentalities despite an inevitable war
Molly Simpson said that overall she had learned a lot about Australia's attitude towards the war.
She said the soldiers were initially excited to go to war in World War I.
"There was a very different perspective on the war, which changed once they got involved and the effects of PTSD, and how horrible it all was, set in," Molly said.
"World War II was a little different.
"If you asked someone if they wanted to go to war, most people today would say they wouldn't."
Molly believes that education plays a role in determining attitudes towards war.
"We are now forced to learn about the impacts of war in school, and it shows us how awful it is, and so I feel like most people would say they wouldn't go not at war these days," she said. .
"However, we keep repeating this throughout history. It's been going on for centuries.
"So it is very likely that we will have to participate in a war, whether it is to defend Australia or to help one of our allies.