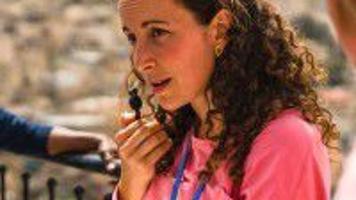 SJN: The Museum of Jewish Montreal is planning a virtual fundraiser on the theme of gluttony July 12 | Mike Cohen Cohen Chatter
The Museum of Jewish Montreal will hold its very first fundraiser, A gourmet city: a virtual advantage with Ruth reichl and Adam gollner Tuesday July 12 (7:30 p.m. to 8:30 p.m.).
Here is the link to buy tickets.
During this special event, the Museum will meet with these two renowned food writers whose work has helped put Montreal and its Jewish food scene on the culinary map.
In March 2006 – 10 years before the Museum opened its first physical location on St-Laurent – Gourmet Review publishes an issue dedicated to Montreal. Its pages featured the city's most beloved Jewish restaurants in the Plateau and Mile End neighborhoods: St-Viateur Bagels, Schwartz's Deli and Wilensky's Light Lunch, as well as other renowned restaurants like Joe Beef and Toqué. For the first time on such a scale, culinary cues familiar to Montrealers were presented to readers around the world in an issue that hit newsstands everywhere. In what seemed like an instant, Montreal has become a culinary capital, with Jewish delicacies at its heart.
To celebrate the 15th anniversary of this momentous issue, two eminent personalities behind the publication will participate in the Museum event: the former editor-in-chief of Gourmet, Reichl, as well as the guest editor of the issue and current resident of Mile End , Gollner. Moderated by Lara Rabinovitch, whose doctoral research covered Montreal's Jewish culinary history, this panel will discuss what makes Montreal so special, and how Jewish culture – and in particular its food – makes it so unusual and beloved.
Since its inception a little over a decade ago, the Museum has been a proud promoter of Montreal's culinary conversations. The organization has worked to increase the public's appreciation of Montreal's Jewish life and culture through programs such as workshops and popular food tours.
All proceeds from the performance will go to the next year of cultural, artistic and heritage programming at the Museum of Jewish Montreal. Zev Moses, notes the Museum Director: "We are preparing to launch an exciting new chapter in the history of our Museum, filled with connection and creativity, and led by young adults enthusiastic about creating the future of the Museum. Jewish life in Montreal. Tickets for the benefit evening start at $ 180 / $ 36 for young adults. For all ticket levels and their corresponding perks – including the ability to attend a meet and greet with Ruth Reichl – visit their registration page on Simplyk.
The Museum of Jewish Montreal is an innovative place to connect with Montreal's Jewish life and identity, share our diverse heritage and create new cultural experiences.
A VIRTUAL TRIP TO TEL AVIV: Some would say that Tel Aviv is Israel's second capital, why? It's a city awake 24/7, this is where everything happens: art, music, cultural events, start-ups and more. In this city, everyone is welcome. Why? When was it built and by whom? To understand, you will step back in time and start your tour in the beautiful city of Jaffa, learning about the historical events that took place there and that affect our lives until today. Everything happens via Zoom on Tuesday. July 13 (11 a.m. to 12:30 p.m.).
The guide will be Maya Yehezkel. Born and raised in Jerusalem, she says "growing up here really influenced me a lot and made me fall in love with history and religions. I studied for four years at the Bezalel Academy of Art and Design and obtained a B. Des.Visual Communication. After I graduated I decided to continue studying history and studied for 2 more years to become a qualified tour guide. I am addicted to my job and love to travel to Israel. I feel that it is more than just a job for me and I would like to share my passion for this land with you. I started working as a tour guide in 2008.
Register here.
Information: 514-343-3510
Do you have an article for SJN? Send an email to [email protected]