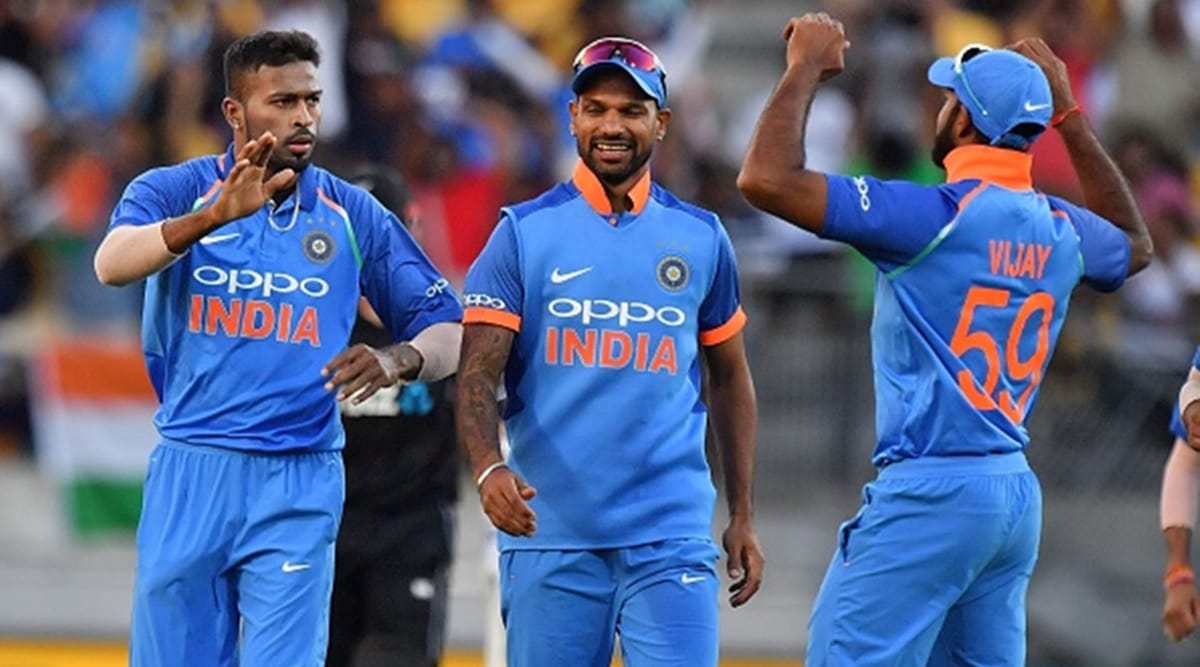 Sri Lanka tour gives players the chance to champion their cause for the T20 World Cup
[ad_1]
Two senior players from the Indian squad who travel to Sri Lanka for a short, limited run might have been better used elsewhere, in swing and stitch conditions in England, had they been up to it. As India played the World Test Championship (WTC) final against New Zealand in cloudy Southampton skies, Bhuvneshwar Kumar's turn was missed. And after the loss, Virat Kohli spoke of not having a versatile fast bowler, a hole that Hardik Pandya could have filled.
Then again, Kumar hasn't played first-class cricket for over three years now, while Pandya barely plays cricket, even in limited numbers these days. So their omission from the England tour was understandable. Both are part of the second-tier Indian squad that will travel to Sri Lanka, with Kumar as vice-captain. For Shikhar Dhawan, the team captain, Test cricket probably got around it, but for all three of them the tour would be important in view of the T20 World Cup in October-November. India will play three ODIs and as many T20Is in the island nation, with the first for a day on July 13.
Two separate Indian teams playing in two different parts of the world in two different formats offer a novelty. At the moment, with the Covid restrictions in place, this seems like the new normal. Rahul Dravid is the India coach for the Lanka tour.
"This is a unique situation in terms of quarantine and travel restrictions. It's very difficult to predict what's going to happen from month to month (with Covid-19), "Dravid said during the pre-departure press conference.
"When movement between countries becomes restricted, it could be done in the short term. If this is a long term solution I'm not sure. For this we need to have more conversations with all stakeholders including other boards, sponsors, media rights etc. This alleviates some pressure on players of all formats as it becomes increasingly difficult for the same group of players to break through the restrictions in place. "
Opportunity to impress
This could well be the last three T20Is for India before the World Cup. The resumption of the Indian Premier League will follow the Test series in England which ends on September 14 and like the T20 competition, the World Cup is also expected to be played in the United Arab Emirates.
This makes the Sri Lanka series all the more important for Dhawan in particular. By appointing him captain of the tour, the selection committee led by Chetan Sharma sent a message about keeping the left-hander in the T20 World Cup schedule. His strike rate in the shortest format had been under the scanner and in the T20I home series against England earlier this year he had lost his place in the eleven after just one game. The emergence of Suryakumar Yadav saw Kohli promoting himself to open with Rohit Sharma.
Dhawan's experience in major tournaments, however, kept him in the mix and with a few selectors traveling to Sri Lanka, his intention would be watched. "It's a new challenge but at the same time it's a great opportunity for all of us to show our talent," Dhawan said at the press conference on Sunday.
Kumar's questionable fitness record of late has been a concern and this series gives him the opportunity to make a statement. For Pandya, the overs to her credit would give some idea of ​​her overall contribution going forward. As for Prithvi Shaw, back in the fold of the national team, he has the chance to iron out his technical shortcomings under the direction of Dravid.
The 20-member team has six spinners and for Yuzvendra Chahal and Kuldeep Yadav in particular, the challenge would be to get out of their lean zone. In T2OI, India currently has a vacancy beyond Ravindra Jadeja.
Itinerary of the SL tour:
July 13: 1st ODI
July 16: 2nd ODI
July 18: 3rd ODI
July 21: 1st T20I
July 23: 2nd T20I
July 25: 3rd T20I
All matches are in Colombo.
[ad_2]