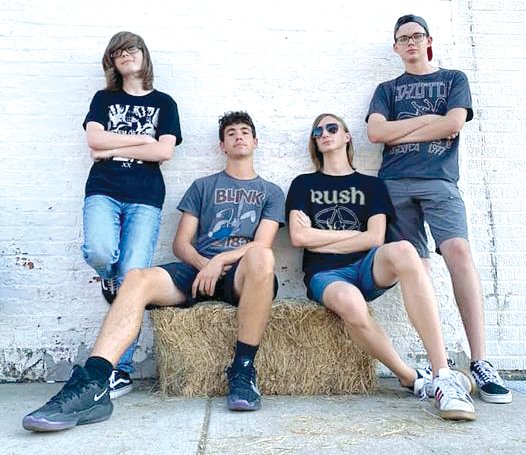 The harvest market returns to Hillsboro on Saturday
Downtown Hillsboro will be on display during the Hillsboro Harvest Market from 9 a.m. to 3 p.m. this Saturday, October 2. Hosted and organized by the Imagine Hillsboro Festivals and Events Committee, the annual festival will take place along Main Street and the historic Courthouse Square.
Customers are encouraged to get a head start on their holiday shopping and visit local stores by browsing the many vendor stalls that will be set up along Main Street, selling handmade and vintage items. , clothing, home decorations, baked goods, products, food and more.
Live performances will take place on the Lincoln Plaza stage throughout the day. An old-fashioned cake walk will start at 11 am in the square. The committee is always on the lookout for donated bakery products. Those interested are urged to contact Caitlyn Voyles at 217-710-2495. Take a seat and listen to a live version of the popular 2KAway crime and conspiracy podcast of Paige Farmer and Payton Reeves, starting at noon on the Lincoln Plaza stage. Professor Longhair's magic show will begin at 1 p.m. on stage, followed by balloon animals. Star killers will close the festival with a live performance on the Lincoln plaza stage around 2:30 p.m.
Several free activities will be set up for the children in attendance, including a pumpkin painting, finding needles in a haystack and hay walks. Hillsboro High School FFA will host push-ups throughout the event and Hapner Hillsboro Bowl will feature bowling in the plaza. Those looking for the scare won't want to miss the opportunity to test the Hellsboro Escape Room. Taylor Meyers, owner of the Taylor Kay Art Gallery, will be hosting a fun fall crafts for a nominal fee to showcase her regularly offered classes.
In addition to the various activities offered throughout the event, several friendly competitions will take place. Local artists will have 9 a.m. to 2 p.m. to help transform part of Main Street into a masterpiece during the Chalk of the Town event. Registration fees are set at $ 25 per 8'x8 'square. A box of chalk is included with the registration fee, although artists are also allowed to bring their own chalk. Prizes will be awarded for first place (chosen by a judge) and public choice. The Chalk of the Town event is open to all ages, individuals and groups.
Atlas 46 once again invites the community to unleash their inner monsters in the Hillsboro Haunting Monster Building contest. Monster building has two competition levels, family building and competitive building. The Family Build is a free event open to all visitors to the market. Starting at 9:30 a.m., family teams of two to four will have an hour to work together to create a monster from scrap lumber and building materials. All materials will be provided * The top three teams will walk away with cool prizes.
Competitive Build is open to experienced builders interested in competing for a grand prize of $ 1,000. Teams of one to three people will have two hours to create their best monster, starting at 11 a.m. Some tools will be available, but participants are encouraged to bring their own cordless tools, screws and nails. Prizes will also be awarded to teams placed second and third. Registration fees are set at $ 25 per team. Registration can be done online To www.hillsborohaunting.com until Thursday, September 30.
Organizers are currently looking for donations of waste wood and building materials, such as PVC, scrap metal, wire mesh, styrofoam, garden hose, work gloves, spray paint, twine / rope, hoops, halloween masks, Men's XL pants / flannel, fabric bolts and duct tape. Volunteers will take whatever is usable and are ready to pick up items. For more information on the Monster Build or to donate materials, contact [email protected] or 636-600-9165.
Make sure to return to Hillsboro for the Hilltop Ghost Tour on Saturday night. Tour guide Jonathan Weyer will meet attendees at Lincoln Plaza at 6:00 PM and lead them through downtown Hillsboro as they learn about the area's "haunted" past. Discretion is advised due to the graphic nature of some stories. Although the walking tour is free, tips are appreciated.