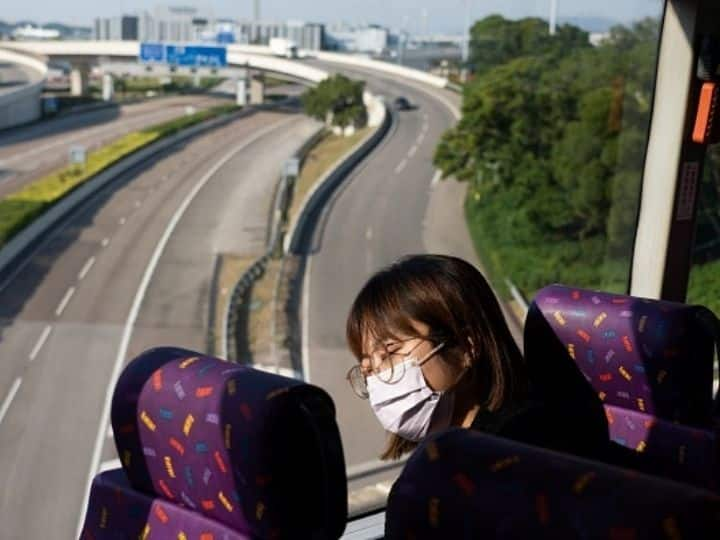 This Hong Kong bus ride is designed for people to sleep
New Delhi: A travel agency in Hong Kong operates a bus service designed to allow customers to sleep as long as they want. Launched last year, the bus service is gaining popularity with people who appreciate the idea of ​​being able to sleep undisturbed during a five-hour journey, albeit for a price.
The "Bus Sleeping Tour" is organized by Ulu Travel.
According to an NBC News report, the bus runs on Hong Kong's "longest route" – 83 kilometers on a highway along the South China Sea coast. The ride includes a few stops at scenic spots, and bus passengers are accompanied by a guide who speaks Cantonese.
"Everyone in Hong Kong has done it at least once," the report said, citing passenger Charles Chung. "… I probably sleep better on the bus than at home." "
Tickets for the ride cost between $ 13 and $ 51 for one person, depending on the seat on the upper or lower deck, according to an AP report. Passengers are given sleep aids – a gift bag containing an eye mask and earplugs for better sleep.
These local adventures are possible in part because border closures and mandatory quarantine – up to 21 days, among the longest periods in the world – have kept Hong Kong virtually Covid-free. The city of 7 million people has recorded fewer than 13,000 cases and 213 deaths.
"Really worth it"
Kenneth Kong, Director of Marketing and Business Development at Ulu Travel, shared with AP what inspired them to start this tour. He said he saw a friend's social media post complaining about how stressed he was about being able to sleep at night and how he could sleep well while traveling on a bus. "Her post inspired us to create this tour that allows passengers to sleep on the bus," Kong said.
"We had to try only once. We can watch people's reactions to see if it's really worth it, and it was, "he told NBC News.
Citing a telephone survey conducted by the Chinese University of Hong Kong last year, the NBC report said nearly 70 percent of Hong Kong people have trouble sleeping. According to Professor Wing Yun-kwok, director of the university's sleep assessment unit, Hong Kong's people are among the most sleep deprived people in the world.
He said residents of Hong Kong mostly sleep after midnight or 1 a.m., but wake up very early.