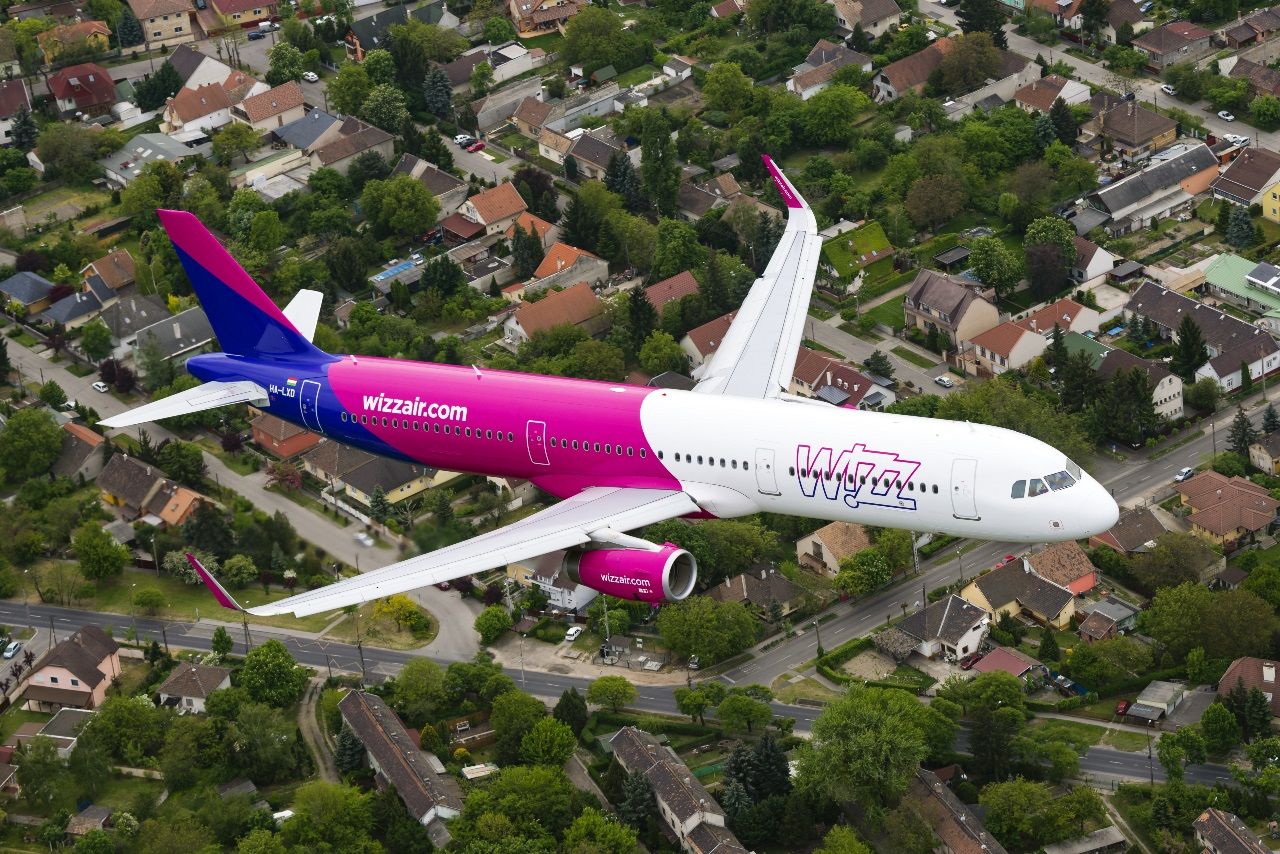 Wizz Air offers more free tickets to Ukrainians but also plans a return to Moscow
Just days after news broke that Wizz Air would defy current European conventions and start flying to Moscow again, the airline is extending another olive branch to Ukrainians who may be less than impressed with the resumption of flights of Wizz in Moscow. Wizz Air is offering an additional 100,000 free tickets to Ukrainian citizens between mid-September and early December for travel across Europe and the UK.
More free tickets for Ukrainians from Wizz Air
The generous gesture continues an ongoing series of free ticket offers to Ukrainian citizens that began earlier this year when Russia invaded Ukraine. The program began in March with ticket number top-ups and extensions since
"We continue to support Ukrainian citizens by providing 100,000 free tickets on all continental European and UK flights. The free tickets will be available for travel on 800 routes between September 15 and December 8, 2022, in order to "Helping Ukrainians reach their desired destinations. Places are available for reservation for anyone with a Ukrainian passport by entering their passport number in the corresponding field", Wizz said on their social media on Thursday.
The Wizz Air subsidiary in Abu Dhabi resumes flights to Moscow in early October. Photo: Wizz Air
Wizz Air Abu Dhabi reintegrates Moscow flights into its schedules
But what one hand gives, the other takes away. In what many might consider a slap in the face to Ukraine and its people, Wizz Air's Abu Dhabi subsidiary has quietly slipped flights to Moscow into its schedule. On Tuesday, Simple Flying's Devansh Metha announced that Wizz Air was beginning flights from Abu Dhabi International Airport (AUH) to Vnukovo International Airport (VKO) in Moscow from October 3.
"Wizz Air Abu Dhabi operates a network of 34 destinations within a five-hour flight radius of Abu Dhabi, offering ultra-low fares to a variety of diverse destinations," said Managing Director of Wizz Air Abu Dhabi, Michael Berlouis. "We support the UAE's travel and tourism industry by improving both regional and global connectivity in accordance with national regulations and policies."
"Our hearts are with the people of Ukraine during this crisis," Wizz Air chief executive József Váradi said earlier this year. "We've already seen great humanitarian efforts on the ground from our employees across the network, and as a company, we wanted to play our part in those efforts."
Wizz Air is offering an additional 100,000 free tickets to war-affected Ukrainians who need to travel across Europe. Photo: Getty Images
Some confusing messages from Wizz Air
You could say that Wizz Air plays both ways here. He wants the feel-good buzz (and publicity) to help stranded Ukrainians, but he's resuming operations to the capital of the country that sparked the conflict, probably because Wizz thinks they can make a buck or two in taking the AUH – VKO route. .
"Wizz Air is the local airline of Ukraine, and we are here to continue to support in any way we can during these difficult times. Our goal is to ease the hardship of Ukrainian citizens,said Mr Váradi in response to the latest round of free tickets. Do this mixed corporate messaging whatever you want. Tickets are available on 800 routes across mainland Europe, the UK and Georgia , and reservations are now open.
"Complimentary tickets can be booked while supplies last on each individual flight. Please enter your Ukrainian international passport number in the bottom box when searching for the flight to ensure you activate the complimentary tickets if they are still available. available." says Wizz's website. The airline adds that Ukrainians do not need official refugee status to access the free tickets, just a valid Ukrainian passport.